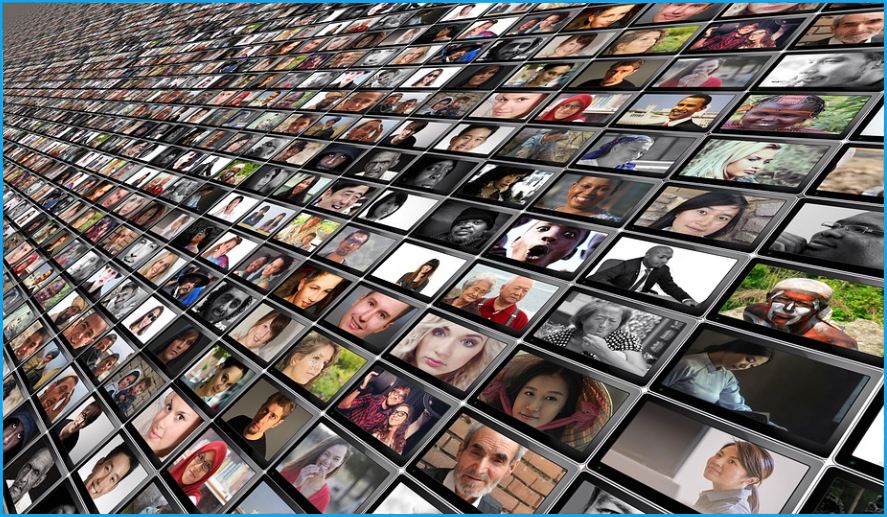 Unlock Your Social Media Potential with Social Media VA Services
Are you tapped out from the struggle of trying to get your social media presence up to snuff? Is your idea of a content calendar a scribbled mess of reminders in the margins of your desk calendar? Do you look on with envy at other entrepreneurs and media personalities who seem to have days to themselves while still posting top-notch content on the daily? It's time to unlock your social media potential with virtual assistance services.

Virtual assistance services are a key asset to those looking to increase their online presence and impact but simply don't have the time or resources to manage it all on their own. This comprehensive approach to social media management is the perfect solution for busy entrepreneurs, small businesses and social media influencers who need a little extra help navigating the world of today's digital landscape. Additionally, by taking advantage of the growing trend of outsourcing, these services can help to cut your costs and increase the efficiency of your social media efforts.

So, if you're looking for ways to increase your social media presence without adding more hours to your already strained day, read on to learn more about just how easy (and affordable!) it can be to outsource aspects of your social media strategy and unlock your full potential.
Quick Summary
A virtual assistant for social media refers to an individual who provides remote services in order to help manage and grow a businesses' social media presence. Tasks may include creating and optimizing content, engaging with followers, monitoring performance, and more.
What is Social Media Virtual Assistance?
Social media virtual assistance (SMVA) is a growing and in-demand service offered by many companies that provide customers with a range of online services associated with maintaining an active presence on social media platforms. Typically, this service holds key advantages for businesses that are looking to build visibility and reputation within the online space. While there are some potential pitfalls of outsourcing SMVA services, the benefits often outweigh the risks when compared to the cost of employing (and training) an in-house team to manage a business's presence across multiple platforms.

When considering the use of social media virtual assistance services , it is essential that businesses weigh both the pros and cons that are associated with this type of service. On one hand, outsourcing social media management can be incredibly beneficial for companies, as it could potentially increase their brand exposure and drive more revenue through increased advertising opportunities.
Additionally, social media virtual assistance professionals may be able to better cultivate relationships with customers and establish trust in a way that an in-house team might struggle to do. On the other hand, there is always a risk that products or services may not be accurately represented on social media due to language barriers or time constraints put on the SMVA providers. For example, errors such as incorrect grammar or misused acronyms may be present if detail is overlooked during communication with third-party contractors.

Therefore, businesses need to assess all potential scenarios before engaging in any kind of virtual assistance agreements – particularly when it comes to matters concerning marketing and promotion. In some cases, it can be economical (not to mention quicker) to employ a single third-party contractor who has expertise in relevant areas like content creation or influencer outreach. With that being said, it is important for companies to always research any potential for working partnerships and make sure they understand their expectations before entering into an agreement with a virtual assistant service provider.
Main Takeaways
Social media virtual assistance is a service that is often employed by businesses in order to build visibility and reputation in the online space. While there are potential risks associated with outsourcing this kind of service, such as language barriers or inaccurate representation, the advantages such as increased brand exposure, revenue through advertising, relationship-building and trust often outweighs any negatives. It is important for businesses to assess all possibilities before investing any time or money into social media virtual assistance services.
Benefits of Social Media Virtual Assistance
When it comes to the benefits of social media virtual assistance, the list is long and varied. For some businesses, a virtual assistant helps them save time by taking on tasks related to their online presence that would otherwise require hours of attention. These tasks can range from creating social media posts and email campaigns to managing a company's website or blog. It also reduces the need for an in-house employee who may be more expensive or difficult to manage.

A virtual assistant can also increase engagement with your followers by responding promptly to comments and questions on social media, as well as creating conversations with potential customers. This not only helps build a positive reputation for the brand but can also lead to increased revenue by driving traffic to the business's website and creating opportunities for sales conversions. Additionally, having a trained professional focusing on curating content and managing relationships across multiple networks gives businesses a competitive edge when it comes to reaching new audiences and staying ahead of trends.

On the other hand, some challenges that come with using virtual assistance may be cost (since outsourcing can be expensive) and difficulty finding an experienced provider. As well, there's always a risk that the tasks assigned will not be completed precisely as intended due to miscommunication or lack of understanding of what the business needs.

Despite this, however, many entrepreneurs and small businesses have found success when they leverage virtual assistance services in order to maximize their social media reach and open up new avenues of potential growth. With that said, let's now take a look at exactly what services are typically offered by social media virtual assistants so you can better understand how their services might benefit your organization.
Services Offered by Social Media Virtual Assistants
Social media virtual assistance services provide a number of valuable and convenient services to help individuals and businesses unlock their social media potential. Oftentimes, these services are offered by experienced professionals who specialise in helping people reach their social media goals.

Many social media virtual assistants offer content creation and curation services, which include creating original posts, compiling engaging content from other sources, writing captivating copy for posts, finding suitable images, and organising campaigns. Content creation and curation can greatly improve the depth, reach, and engagement of social media pages and channels.

Another type of service provided by many virtual assistants is account management. Account management includes tasks such as setting up accounts on various social networks, monitoring accounts for fresh leads or messages, responding to feedback or questions in an appropriate manner, scheduling out posts in advance, tracking analytics, and reporting on overall performance. Through careful management of an account's content and interactions with other users, a professional virtual assistant can help generate interest in a business or brand and build relationships with followers or potential customers.

Finally, some virtual assistants also offer consulting services which may include developing strategies to grow a brand's social presence or aid in launching new products through various channels. Consulting services can be especially helpful for companies that are not sure how to get the most out of their social media presence or want to update their approach for better results.

The primary benefit of using a virtual assistant for social media is being able to offload time-consuming tasks that are otherwise done manually by one or more staff members. By delegating these tasks to experts who specialise in the specific domain and spend less time troubleshooting than it would take an inexperienced person to do so, businesses can save time while still achieving excellent results.
While there is an initial expense associated with hiring a virtual assistant, these costs tend to be offset by reduced overhead costs such as salaries and benefits packages, allowing businesses to maximize their return on investment (ROI). Additionally, outsourcing certain tasks can free up staff members' schedules so they can focus on core business functions and revenue-generating initiatives.

On the other hand, there are also some drawbacks to using a virtual assistant for social media purposes. In some cases, working with someone who is based remotely can limit communication capabilities due to distance or difference in language level. Additionally, if the work is rushed in order to meet deadlines or pressures from upper management the quality could suffer leading to errors or poor results. For this reason, it's important to hire experienced professionals who understand what it takes to produce high-quality content quickly and efficiently. It may also be necessary to decide whether to hire interns or serious professionals depending upon budget constraints versus expected results.

By optimizing operations related to social media activities through the use of a virtual assistant service provider businesses can maximize their savings while creating powerful brand communities online across multiple digital platforms – unlocking their true potential through effective use of emerging technologies. And there are VAs who specialize in specific industries or niches. For example, there are insurance virtual assistants, there are content creator VAs, and marketing virtual assistants too.
Social Media Account Management
Account management can be a cumbersome task for any business looking to make use of social media platforms. Having someone dedicated to ensuring that the account is properly maintained and updated can be difficult to staff, especially when there's so much time required to make sure it is done right. This is where virtual assistance services come in handy, offering businesses the chance to offload their account management tasks.

By having a virtual assistant manage your accounts, they can free up valuable time while also taking responsibility for updating relevant information, such as profile pictures, credentials, contact information and link profiles – all while ensuring the information remains consistent across multiple platforms. A virtual assistant can do more than simply creating and managing accounts; they can also engage with your followers by responding to comments, questions or even helping spread the word about new events or announcements.

At first glance, having a virtual assistant handle account management may appear like an unnecessary expense and therefore should be weighed carefully against potential returns. That said, delegating this task can often be more cost-effective as opposed to hiring a full-time employee – businesses get access to experienced professionals without the overhead costs associated with employing them. Additionally, if your team lacks experience in handling social media accounts, a virtual assistant could be a better choice in terms of results.

For those looking for assistance with account management on social media platforms, there are plenty of services available that specialize in just this task alone. From setup and maintenance of accounts on various social media sites to even direct engagement with users and customers, professional help is at hand should you need it.

With account management taken care of, businesses have one less task to worry about and can instead focus their efforts on other key activities.
Content Posting and Scheduling
Content Posting and Scheduling is quickly becoming the cornerstone of every successful social media strategy. By automating posts, businesses are able to ensure regular messaging across various platforms without increasing overhead costs. Furthermore, scheduling posts at peak times can optimize post visibility and potential engagement.
This can often be done with basic scheduling software built into many major social media sites, or by outsourcing the task to professionals who use more sophisticated virtual assistance services. Automation also relieves the burden of manually updating content, and can provide analytics on how well each post is performing, so that content can be fine-tuned based on user responses.

Of course, too much automation can also decrease customer loyalty when posts become predictable and mundane. If customers feel like they are interacting with a computer rather than a person, promotional efforts may not be seen as genuine and posted information may fall on deaf ears. Personalization is key for organic interactions between business owners and customers. As such, it's important for virtual assistants to know when automation should be used – for convenience – versus where a personalized touch is needed for maximum ROI from content posting efforts.

Fortunately, the luxury of using virtual assistance services means that the decision of whether to automate or personalize is one that businesses no longer have to make alone; professional services will help curate the best engagements possible through thoughtful user analysis either way. This section has explored the pros and cons of content posting and scheduling in order to maximize your social media presence.
Social Networking and Marketing
Social media networks, such as Facebook and Instagram, have become vital tools for businesses looking to reach and engage with their target audience. With over three to four billion people using social media platforms in 2021, companies have grown to recognize the importance of having a presence on these networks.

As businesses become increasingly aware of the potential of social media marketing, so too has the demand for virtual assistance services. As a business owner or manager, you no doubt are aware of how much time and effort goes into managing your social media accounts daily. Not only do you need to keep up to date with trends and industry news, but also monitor conversations, messages and comments that your followers post.

At the same time, it is important to ensure that your content remains original and captures your brand's personality while aligning with your objectives. This can be challenging, as success on social media depends heavily on regular engagement with users, which takes up a lot of valuable time—time that you may not have.

This is where virtual assistance services come in—they provide access to expert professionals who can manage your social media accounts for you. They will take care of all the basic tasks associated with running an effective social media account. These include designing campaigns, writing engaging content, moderating comments and replying to queries from customers.

However, it is important to also note that using virtual assistance services does have its limitations. While there are many benefits these services offer, they can't replace the personalized experience that businesses need online. Furthermore, without proper training in digital marketing and creative strategies, there is always a risk of missing out on opportunities for growth or being hit by negative feedback and potentially damaging customers' experience on your page.

Therefore, when deciding if virtual assistance services are right for you and your business's needs, it is important to weigh both the benefits and potential risks carefully before making any commitments.

Having said this, when used appropriately they can be a great asset in helping you unlock the full potential of your social media presence and achieve real business results in the process.
How to Find and Hire the Right Social Media Virtual Assistant
Finding and hiring the right virtual assistant for a business's needs can be a daunting task. Business owners need to take into account multiple factors such as qualifications, availability, cost, and cultural fit when they are considering potential hires. It is important to thoroughly vet each candidate and not just rely on resumes or references to weed out candidates.

When it comes to finding the right virtual assistant one of the most advantageous methods is through word-of-mouth referrals. Utilizing contacts and network to get recommendations from other businesses in the same industry can be instrumental in finding the right long-term hire. However, business owners should also be aware that this method only works with experienced virtual assistants. Beginner virtual assistants usually don't have enough of a portfolio to make an informed decision about their capabilities, making this method less than ideal for smaller companies that are budget-conscious.

Another popular approach is by utilizing freelance bidding websites like Upwork or Fiverr. These websites offer entrepreneurs access to a wide range of virtual assistant professionals providing various services, allowing companies to access both local and international talent pools.
This allows companies to compare costs among different professionals as well as find unique skillsets they may need which are not available via traditional channels. However there are downsides to this approach since feedback is largely unverified, so there is no way of truly knowing if a freelancer's project record is accurate or trustworthy, making the chances of hiring fraudsters substantially higher than if hiring through other channels.

Each approach offers its own set of pros and cons but what remains consistent across all search strategies is that businesses should thoroughly review potential candidates before committing any resources to them. Important things to consider include qualifications, previous work experience, references from past clients and how well the virtual assistant's cost fits within the budget constraints of the current business model.

Finding an experienced, reliable and competent virtual assistant doesn't need to be inherently difficult provided you take the necessary steps during your search process to ensure that you hire the right person for your social media needs.
Social Media VA Services Offered
Services offered through virtual assistance services are vast and varied. The most popular services include setting up, managing and optimizing various social media accounts, creating content marketing strategies, managing email campaigns, conducting market research, crafting email newsletters, developing lead generation tactics, and creating press releases. Online entrepreneurs typically outsource these tasks to a virtual assistant so that they have more time to focus on other areas of their business that require more personal attention.

Virtual assistance services offer a range of services tailored to their client's needs. This may mean anything from creating daily or weekly posts on social media networks like Twitter, TikTok, Facebook and Instagram to optimizing the settings of those accounts in order to maximize reach and engagement potential. They may even offer additional service packages such as graphic design or video editing. However, each service provider will vary in terms of the scope of what they will offer and how much they'll charge for it.

There is an argument for utilizing virtual assistants for social media services versus hiring an in-house staff – cost savings being a major contributing factor. Virtual assistants are generally cheaper than hiring individuals on a full-time basis due to their lack of typical benefits such as health insurance and other employee benefits. Additionally, using virtual assistant services eliminates the need for physical office space and allows businesses the flexibility to scale up or down without long-term commitments or obligations.

On the other hand, there are some risks associated with outsourcing your social media needs due to the steep learning curve involved with becoming familiar with your company's brand, mission and goals. That said, experienced professionals should not have any issue understanding the core values of a business and working within them to create effective content campaigns that generate meaningful results.

It is important to note that although some online entrepreneurs may be able to do everything themselves when it comes to running a successful business, tapping into an experienced virtual assistance professional can make all the difference in terms of saving time and effort while still ensuring the highest quality results are achieved. With this in mind, it's important to weigh both options before deciding if virtual assistance services are right for you and your business's needs.

By leveraging virtual assistance services to unlock your social media potential, you can save time and money while freeing up resources allowing you to focus on other key aspects of growing your business.
The Cost and Payment of Social Media VAs
When it comes to the cost of using virtual assistance services for businesses seeking to unlock their social media potential, there are a few key considerations to make. On one hand, paying a virtual assistant can be far more affordable than hiring a full-time employee or outsourcing specific tasks to an agency. On the other hand, ongoing costs associated with employing a VA can add up significantly over time and may prove too expensive depending on the size of your business and/or team.

The actual cost of hiring a virtual assistant varies according to factors such as experience, area of expertise, availability, etc. It's best practice to have an in-depth discussion with any prospective candidates on rates and payment structures prior to making your decision. Generally speaking, experienced VAs tend to charge approximately $15-35 per hour for basic tasks; however, highly sophisticated VAs with special skillsets may charge upwards of $60+ per hour.

Another cost-saving option for companies not looking for full-time help is project-based payments where clients pay flat fees for project-specific tasks. Examples might include creating and managing campaigns over a designated period of time for a set fee. If more general support is needed, consider recruiting part-time VAs whose fees are generally lower than those of consistent high performers.

Ultimately, finding the right payment structure that works for your company requires some hard thinking and due diligence in order to make sure that you get the most value out of every dollar spent on these services.

Now let's look at examples of the types of tasks that virtual assistants can handle to help you unlock your social media potential.
Examples of Social Media Tasks Handled by Virtual Assistants
Virtual assistants (VAs) are becoming increasingly popular among small businesses and entrepreneurs who need help managing their social media accounts. By outsourcing tasks to skilled virtual assistance professionals, these business owners get access to the expertise they need without needing to invest in additional personnel or technology. As a result, many businesses are now turning to VAs to handle an array of social media needs, ranging from content creation to account maintenance.

Some specific examples of tasks handled by virtual assistant services include: creating and posting content across various platforms; responding to customer inquiries; moderating comments on posts; conducting research for campaigns; tracking analytics related to posts and campaigns; strategizing marketing efforts; running ad campaigns; scheduling posts; tagging relevant users in posts; and promoting products or services through viral campaigns.

In some cases, businesses may choose to hire multiple VAs to ensure that all facets of their social media needs are taken care of. Alternatively, they may opt for an all-in-one virtual assistant service that can manage every aspect of their online presence. Both approaches can be beneficial for small businesses that lack the resources and marketing knowhow required for successful social media management.

At the same time, it is important for companies to understand the risks associated with relying on virtual assistance services. Poorly-managed social media accounts can lead to embarrassing missteps or easily-avoided mishaps – and without experienced guidance, such problems can arise quickly.
It is therefore critical for businesses to vet potential virtual assistants carefully before bringing them onboard. Doing so helps ensure that companies get the most out of their VA investment – and that their social media accounts remain well maintained.

No matter which approach is taken, the key to success with virtual assistant services lies in careful planning and implementation. By leveraging professional assistance services, companies can maximize their chances of achieving meaningful successes though their social media efforts – while freeing up valuable internal time and resources in the process.
Finding Success Through Social Media Virtual Assistance
Finding success through social media virtual assistance is a growing trend for businesses and organizations alike. With the rise of social media, many are turning to these types of services as an effective way to manage their online presence. The goal of these services can be anything from increasing brand awareness and engagement to generating leads and sales. There are numerous benefits to utilizing virtual assistants to help manage a business's social media presence, but there are also some drawbacks that should be carefully considered.

One of the primary benefits of utilizing virtual assistance is the cost savings they provide. Services like this often cost far less than hiring a full-time employee, allowing businesses to keep more money in their pocket while still seeing results. Virtual assistants are also able to work on a flexible schedule, allowing for more time and energy to be focused on the core objectives of the business. This makes them an especially attractive option for those who don't have the budget or manpower to employ an in-house team member.

On the flip side, however, there can be some downsides to hiring a virtual assistant as well. For starters, businesses may not get the same level of customer service or expertise as they would with a full-time employee. Additionally, since most virtual assistants work remotely and are outside of the organization's physical location, it can be harder to monitor their activity and ensure that they're meeting expectations. Finally, although virtual assistance may help a business save money initially, if it doesn't generate enough leads or conversions then that money may end up being wasted down the line.

Despite these potential downsides, virtual assistance can truly help unlock a business's social media potential and make it easier than ever before to reach new audiences and expand their customer base. With proper management and research into providers, businesses can benefit greatly from this form of service and achieve greater success than ever before.

In conclusion: The Benefits To Using Social Media Virtual Assistance will be explored in the next section of this article. Such benefits include cost savings, increased efficiency, and potential for new growth opportunities for businesses large and small.
Conclusion: The Benefits to Using a Social Media Virtual Assistant
Hiring and using a virtual assistant to manage your social media accounts is often the best option for businesses that want to make the most of their online presence. Companies can benefit from virtual assistance services in a variety of ways, from improved efficiency and productivity to increased reach and market exposure. Here are some of the biggest benefits to taking advantage of this type of service:

Efficiency and productivity: Having a team or individual managing your social media accounts can save you a lot of time and energy. You can focus on other aspects of your business while also having peace of mind that someone is looking after your online presence. Outsourcing necessary tasks such as scheduling posts, content creation, monitoring comments and messages, as well as engaging with audiences, can improve lighten your workloads so that you can devote attention to other important duties.

Exposure: A social media virtual assistant can greatly increase your brand's visibility and reach by actively engaging with current and potential customers. This could be achieved through optimizing posting times and creating effective campaigns centered around certain topics or events. A virtual assistant can also help create targeted ad campaigns that are tailored to different demographics or behaviors.

Cost-effective: It is often very expensive to hire an in-house marketing team to manage all of your social media interactions and promotion activities. However, with a virtual assistant service you only pay for specific services that are rendered – rather than the overhead associated with full-time employees such as salary, benefits and additional costs like training or office supplies. This makes them an economical choice for those wanting to boost their online presence without depleting their marketing budget.

Improved analytics: Looking at analytics is key when it comes to understanding how successful campaigns have been for any organization; it allows for better informed decisions related to future activities. Because virtual assistants are familiar with your data sources, they will be able to analyze metrics immediately and develop strategies based on the results. This provides insight into effective platforms, target markets, as well as future trends or customized campaigns which could help businesses grow faster than if they had printed materials alone.

Overall, using a social media virtual assistant offers a number of advantages that could help organizations maximize their time, costs, visibility and ROI (return on investment). It is important however to take the time needed when selecting your provider in order to ensure that they have the skills needed to meet all of your specific requirements. If done correctly, businesses will have access to experienced professionals who can become an integral part of their team while allowing staff members more time to dedicate in areas where they bring greatest value such as innovating new products or services.
Frequently Asked Questions
What services does a virtual assistant for social media typically provide?
A virtual assistant for social media typically provides a wide range of services, such as content creation and curation, account management, engagement support, analytics and reporting, and more. Content creation may involve creating posts, images, videos, blogs, or other types of content for social media channels. Account management may involve keeping track of conversations, responding to comments and messages in a timely manner, sharing relevant content from other accounts or sources, scheduling posts in advance, and monitoring the performance of posts.
Engagement support may involve engaging with followers by answering questions and making sure they feel appreciated. Analytics and reporting consists of tracking metrics such as impressions, clicks, likes/dislikes, page views/visits, etc., as well as providing insights into how social media campaigns can be improved. Virtual assistants can also help with various tasks, such as email marketing campaigns or creating graphics for ads.
Are there any legal considerations for hiring a virtual assistant for social media?
Yes, there are certain legal considerations for hiring a virtual assistant for social media. Before engaging in any type of business relationship, it is essential to be aware of all applicable laws and regulations. Additionally, depending on the scope of work and services provided by a virtual assistant, employers may need to provide the appropriate paperwork to ensure the legitimacy of the relationship, such as a contract or liability release.

Additionally, employers should pay close attention to employment laws, data protection legislation, intellectual property rights, marketing regulations and other relevant laws that may apply. It is also important to put thorough security procedures in place since social media accounts typically require private information, such as passwords and other confidential data. Employers should also make sure that their virtual assistants have the necessary qualifications and credentials to work with social media accounts.

As a result, before engaging in any type of business relationship with a virtual assistant (particularly when it comes to social media), employers should take all necessary steps to mitigate any legal risks and ensure compliance with applicable laws.
What qualifications should I look for when hiring a virtual assistant for social media?
When hiring a virtual assistant for social media, it is important to look for qualifications that show an understanding of social media etiquette, trends and analytics. Hiring someone with a strong background in these areas will ensure that your virtual assistant knows how to manage your accounts in the most efficient manner possible.

First and foremost, experience with popular social media networks and platforms is essential. Your virtual assistant should have demonstrable skills in navigating the various interfaces of TikTok, Facebook, Twitter and Instagram, among others. It is also beneficial to have someone familiar with best practices such as optimizing post content, understanding analytics and tracking followership.

In addition, your virtual assistant should be able to take initiative when engaging with customers online. They should possess the ability to provide timely responses to issues and problem monitor conversations surrounding hashtags relevant to your business. This way they can detect any signs of unrest or issues and address them appropriately. Furthermore, they should be able to recognize opportunities within these conversations that could benefit your brand image or reputation.

Finally, having substantial writing experience from extensive copywriting or blog posts will help your virtual assistant craft messages quickly and succinctly when engaging with customers on social media – something that requires a professional touch. With the advent of mobile technology rapidly changing the marketing landscape, those who are up-to-date with developments in digital marketing trends can help you stay ahead of the competition.
You May Also Like: