In the fast-paced world of startups, time is your most valuable asset. Every minute spent on administrative tasks and other repetitive jobs is a minute taken away from the core focus of your business. That's where a dedicated virtual assistant for startups come in, ready to revolutionize your workflow and propel your startup to new heights.
We understand the unique challenges faced by startups. We know that wearing multiple hats and juggling countless responsibilities can be overwhelming. That's why we are here to offer you a helping hand, so you can focus on what truly matters – your vision, innovation, and growth.
Think of us as your secret weapon, always one step ahead, and committed to lightening your load. From managing your busy schedule and organizing your inbox to conducting market research and handling customer inquiries, our virtual assistants excel at multitasking and adapt to your specific needs.
By hiring a startup VA, you are not only reclaiming your time but also gaining a competitive edge. With their support, you can scale your operations, enhance productivity, and achieve a work-life balance that fuels your creativity and drive.
Contact us today and unlock the true potential of your startup with the support of your dedicated virtual assistant. Together, we'll redefine success and make your entrepreneurial dreams a reality. Remember, in the world of startups, every minute counts – let's make every minute count for you!
The Benefits of Hiring a Virtual Assistant for Your Startup
The benefits of having a virtual assistant for your startup are numerous. They are cost-effective, they save time and increase productivity, they allow you to focus on your core business and improve your work-life balance.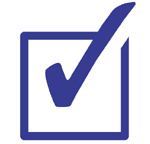 Typical Tasks of a Startup Virtual Assistant
Administrative tasks: Your virtual assistant can handle various administrative duties such as managing your calendar, scheduling appointments and meetings, organizing travel arrangements, and maintaining important documents and files.
Email and communication management: Your virtual assistant can monitor and filter your inbox, respond to routine emails, and handle general customer inquiries.
Research and data gathering: Whether it's market research, competitor analysis, or gathering information for a presentation, your virtual assistant can conduct thorough research and compile the data you need to make informed business decisions.
Social media and content management: If your startup maintains a social media presence, your virtual assistant can help create and schedule posts, engage with followers, and monitor analytics. VAs can also assist with content creation, including blog posts, articles, and newsletters.
Customer support: Your virtual assistant can handle basic customer support tasks, such as answering queries, providing product information, and resolving common issues. They can act as a point of contact for customer inquiries, ensuring prompt and professional responses.
Data entry and organization: From maintaining databases and spreadsheets to organizing and categorizing information, your virtual assistant can handle data entry tasks, ensuring accuracy and efficiency.
Project management support: Your virtual assistant can assist with project management tasks, such as creating project plans, tracking progress, coordinating team collaboration, and managing deadlines.
Bookkeeping and invoicing: Your virtual assistant can help with basic bookkeeping tasks, including managing invoices, tracking expenses, and reconciling financial records. They can work alongside your accountant or use accounting software to ensure accurate financial management.
Personal tasks: Virtual assistants can also assist with personal tasks that free up your time
Marketing tasks: VAs can help with various marketing tasks like market research, email marketing, ad copy creation, video management and more.
Hiring a Startup VA With IntelliTalent
Get matched to specialized virtual staff from our team of trained and vetted remote professionals. We are a recruiter-owned company formed as an antidote to the general dissatisfaction felt towards the recruitment industry as a whole. And we can help you find the perfect VA for your startup needs.
Contact Us Today to hire your next virtual assistant for your startup

Insurance Virtual Assistants | Content Creator Virtual Assistants | Marketing Virtual Assistants | VA's for Startups | Customer Service VA's